lylith_st
I was out today celebrating the
The Fiestas de Gràcia, a
party that each August it's a carnival-like display of decorated streets. I took some photos, keep in mind that ALL is made with recycled materials, mostly wood and plastic (even there dresses and lights, there's practically no glass).
The Wester Saloon won the first place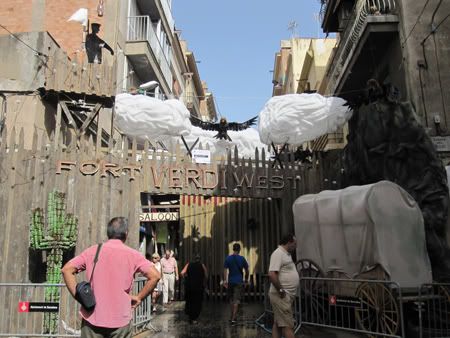 The talons of the bird are made with forks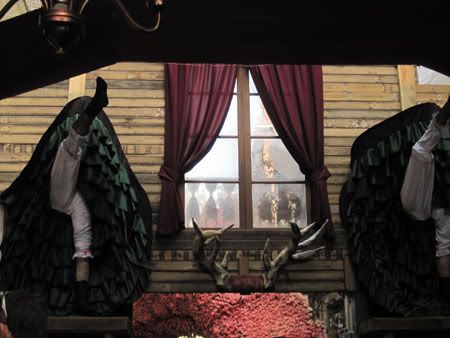 The cactus is made with old cans and Christmas lights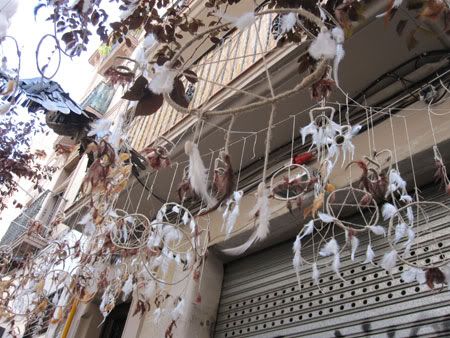 That red structure in the background was supposed to be a rock, and it's made entirely with old plastic bags.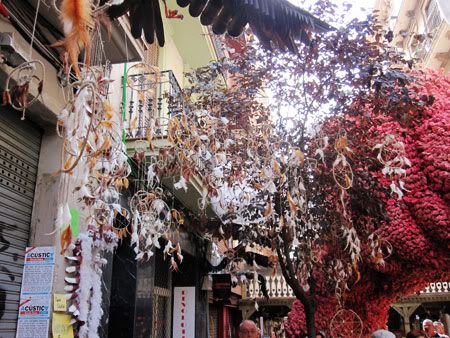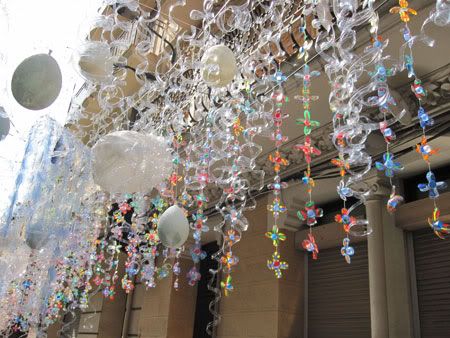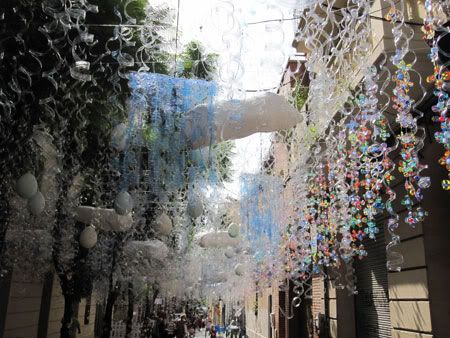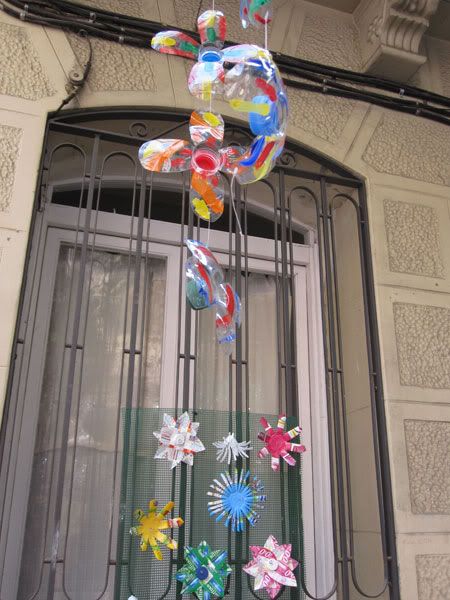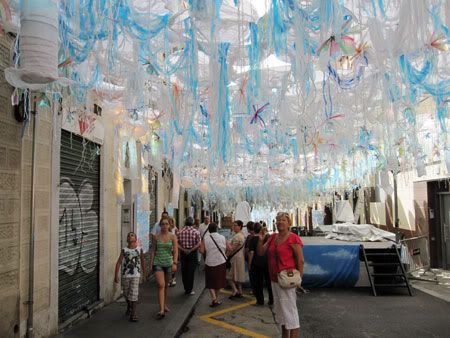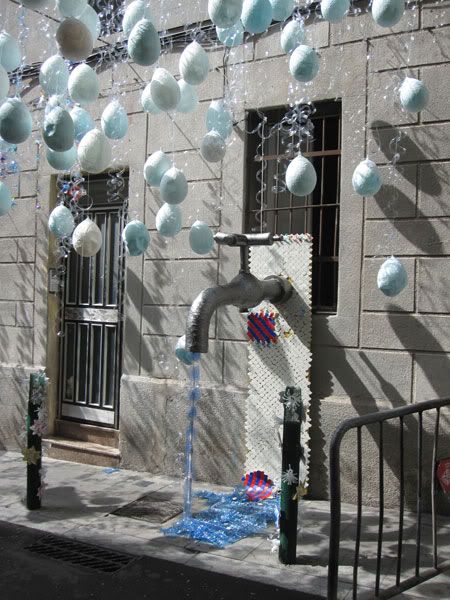 All made with plastic bags again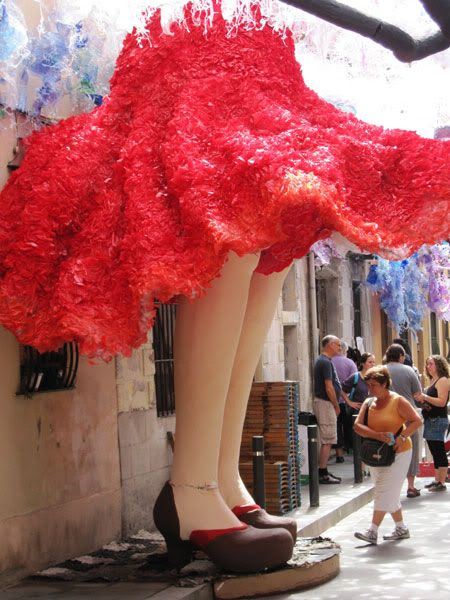 Not a single real flower, all made with plastic bottles and cans